Instant fleet tracking with AnyGPS
A quick and easy mobile app setup to let you
track your fleet through a smartphone




Connect To AnyGPS Mobile App
Step 1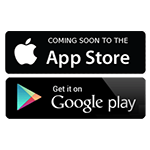 Download and install AnyGPS mobile app on your iOS/Android device.
Step 2
After installation, run the App, and complete an easy and quick setup process.
Allow GPS location permission when required.
Step 3
AnyGPS mobile tracks your shipment securely and delivers a seamless experience to your customers with the utmost privacy.